The Leading academy for Teaching Arabic & Quran.
provide employment opportunities for the best teachers who are looking to be part of a great team.
The best way to learn Arabic& Quran
provide the highest quality of learning to non-native students and make sure all have the opportunity to learn.
Alarbiya Academy Goal
is to spread the Arabic language everywhere
Best Platform to Learn Arabic & Quran
Welcome to Alarabiya Academy
About Us
Established in2018, alarbiya-academy has quickly become one of the leading online Arabic and Quran institutes, providing education in all aspects of the Arabic language and the Quran.
As one of the most important and largest Arabic & Quran centers for learning Arabic and Quran for non-native speakers, we teach both online and live in Egypt.
We have made it our mission to bring Arabic and Quran education to those who were in need and eager to learn by providing high-quality education and dedicated teachers.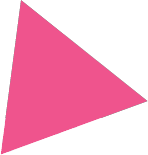 Latest News
From the News